Reason 10 is a music production program that was released by Propellerhead Software in 2016. This software is used by both amateur and professional producers to create beats, mix tracks, and add effects to their music. In this article, we will give a detailed review of Reason 10 and discuss its features. We will also compare it to other popular music production programs on the market.
What is Reason 10?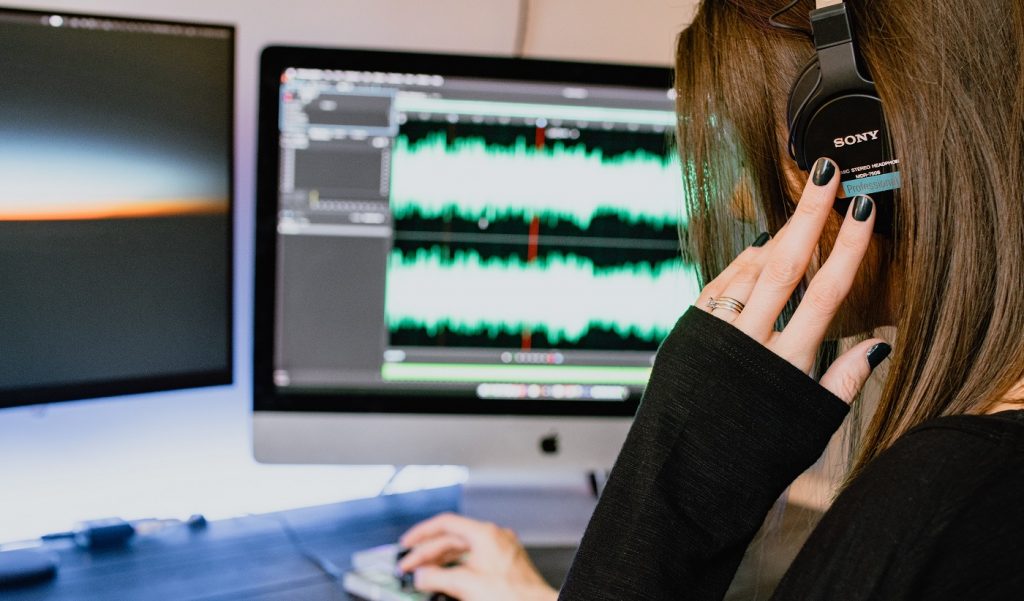 Reason 10 is a digital audio workstation (DAW) that was created by two Swedish developers in 1999. The program was developed to emulate the experience of using hardware synthesizers and samplers, but with more functionality than what these physical devices could provide on their own. It has since become one of the most popular DAWs for music production, with over a million users.
Reason 10 is available in three different versions: Reason Essentials, Reason, and Reason Suite. The Essentials version includes the basics needed for music production, while the full version offers more features and plugins. The Suite edition includes all of the instruments and effects from both the Essentials and full versions, as well as additional plugins and content.
Reason 10 is a Windows and Mac-compatible program that can be used to create music in both digital and analog formats. It includes over 900 instruments, effects, and sounds, as well as a wide variety of tools for sequencing, recording, mixing, and mastering audio.
What features are available in Reason 10?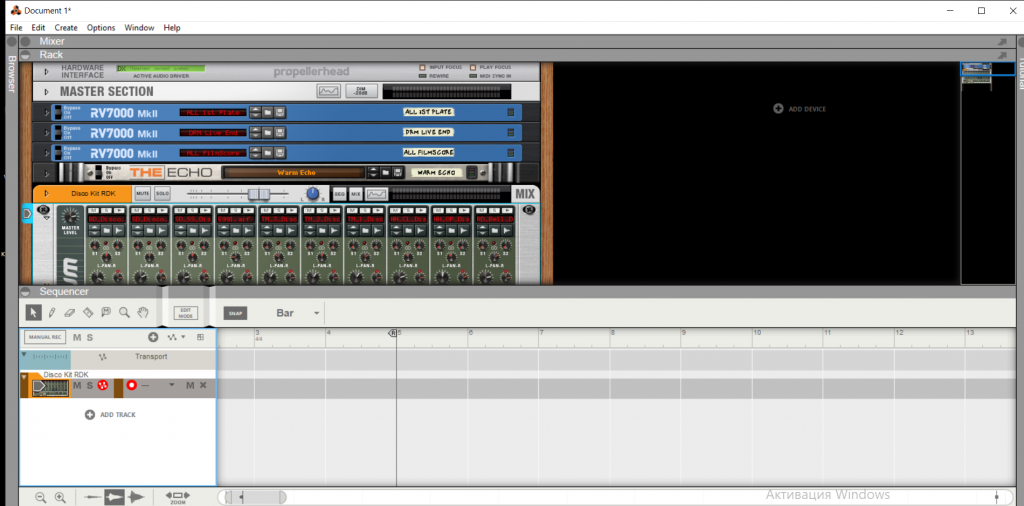 The following are some of the features that are available in Reason 10:
A virtual rack that allows users to create custom effects chains and instruments
Sequencing tools for creating beats, melodies, and chords
Recording capabilities for capturing audio performances
Mixing tools for adjusting levels, panning and adding effects
Mastering tools for finalizing and exporting tracks
A wide variety of instruments, sounds, and effects to choose from
How does Reason compare to other popular music production programs?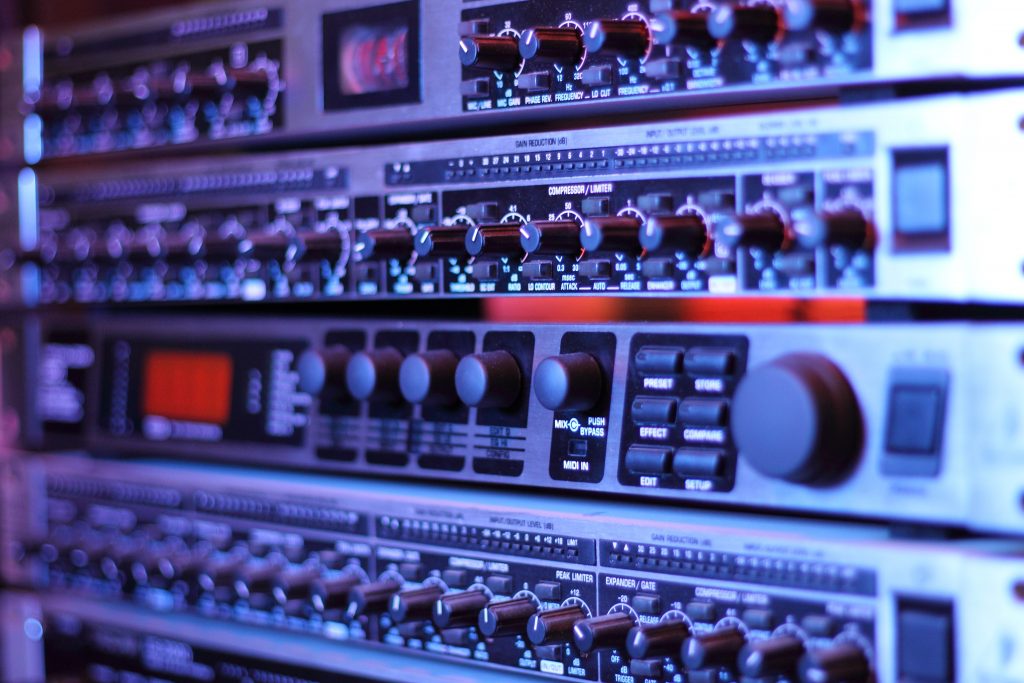 Reason 10 is often compared to other popular DAWs such as Ableton Live, FL Studio, and Logic Pro.
Ableton Live is a more flexible DAW that allows users to create music in a variety of different styles. It comes with an extensive library of sounds and instruments, as well as built-in mixing and mastering tools for finalizing tracks before exporting them to other programs or devices. FL Studio has an intuitive interface that makes it easy for new users to get started with music production, but it doesn't offer as many advanced features as other programs like Reason 10. Logic Pro X is also a popular DAW program for Mac computers only and includes over 500 sounds, instruments, and effects that are compatible with both Windows PC's an
Pros and Cons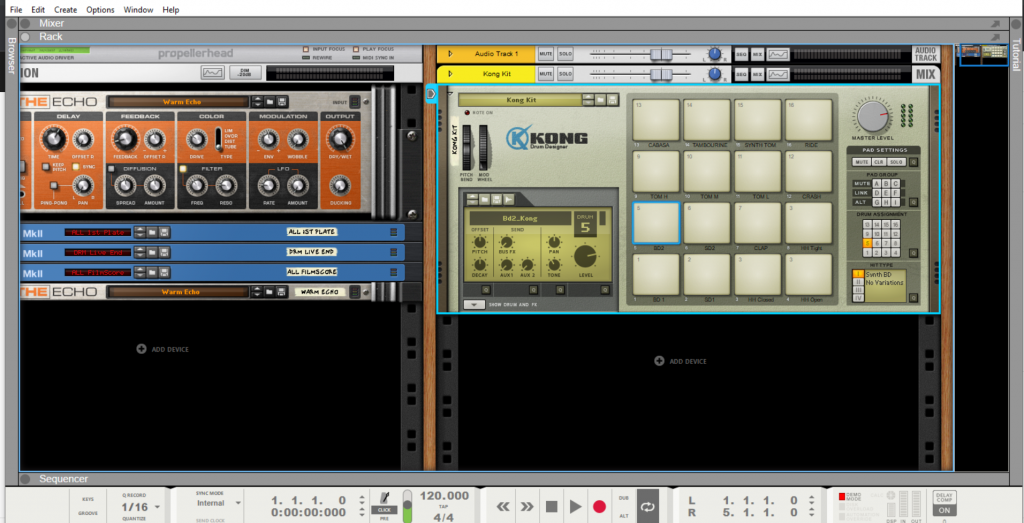 Here are some of the pros and cons of using Reason:
Pros
Reason 10 is a very versatile program that can be used to create music in a variety of styles. It comes with a wide range of instruments, sounds, and effects, as well as tools for sequencing, recording, mixing, and mastering audio. The software is easy to use and has a simple interface that makes it ideal for both beginners and experienced producers.
Cons
Reason 10 is not the cheapest DAW on the market, and it can be a bit overwhelming for new users who are not familiar with music production software. It also requires a fairly powerful computer to run smoothly.
How much does Reason 10 cost?
The price for Reason varies depending on the version that is purchased. The Essentials version costs $99, the full version costs $349, and the Suite edition costs $599. These prices are in US dollars and may vary depending on location.
Is there a trial version of Reason 10?
There is no free trial version of Reason, but there are several demo versions available for download from the official website. These demos allow users to test out the software before making a purchase.
Do I need an internet connection to use Reason 10?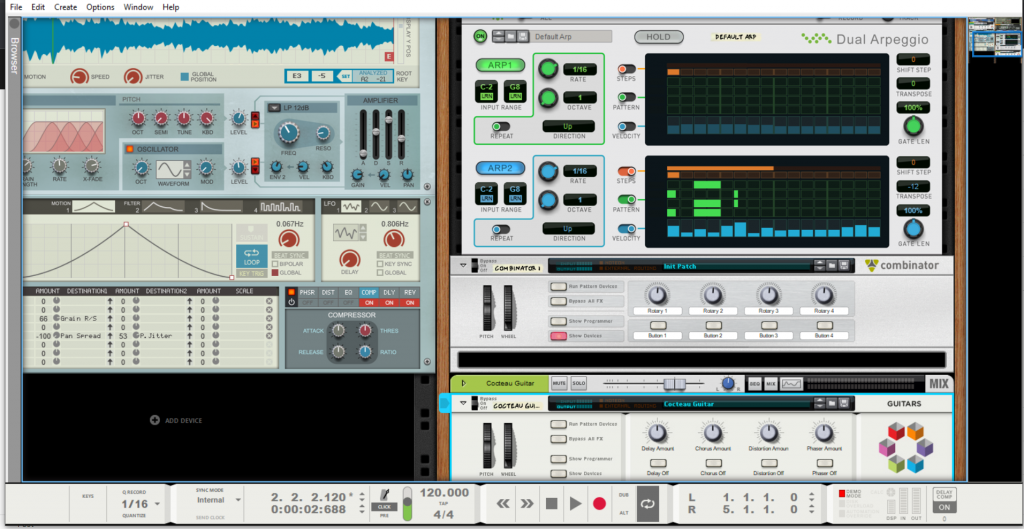 No, you don't need an active internet connection in order to use Reason. The program can be used offline once it has been installed.
What is Reason Lite?
Reason Lite is a scaled-down version of the full program that includes only the most essential features for music production. It does not include any instruments or effects beyond what comes with Reason Essentials, so it can be used as an introduction to using DAWs without having to buy anything extra right away. The only downside is that projects created in Reason lite cannot be opened in the full version of Reason.
Is there a forum or online community for Reason users?
Yes, there is an official forum and online community where users can ask questions, share tips and tricks, and collaborate on projects. The forums are available in several different languages including English, Spanish, French, German, Italian, and Portuguese.
How can I learn more about Reason 10?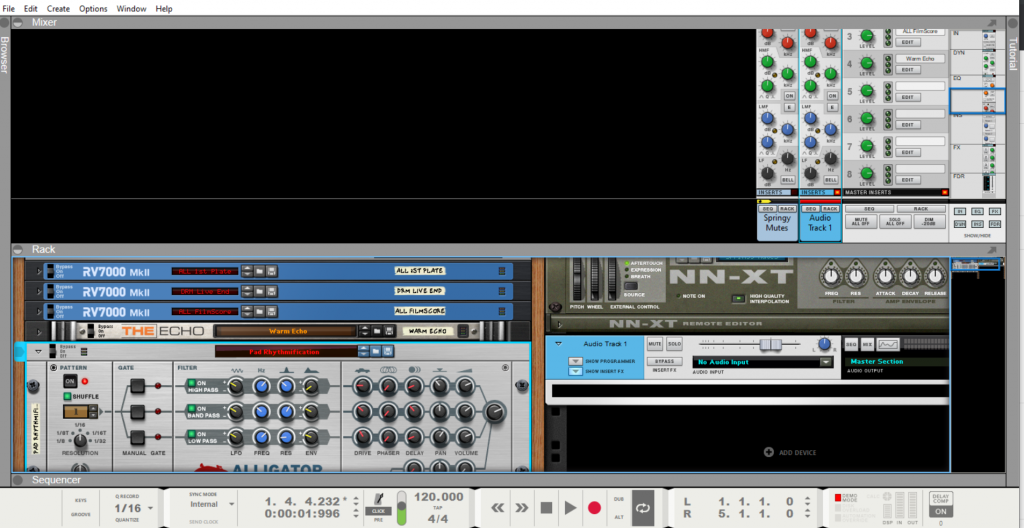 There are several books available on the topic of Reason that can be used as a reference or guide to using the software. These include "The Ultimate Guide To Reason," which is an in-depth look at how to get started with music production using this program, and "Reason: The Missing Manual," which covers everything from setting up your first project to advanced techniques for mastering and exporting tracks. There are also several video tutorials available online that can help beginners get started with Reason.
What's new in Reason 10?
The biggest new feature in Reason is the al rack, which allows users to create custom effects chains and instruments. This makes it easier to experiment with different sounds and effects and can help improve the quality of tracks that are created. Other new features include:
A sequencing tool for creating beats, melodies, and chords
Recording vocals using Reason's built-in microphone
Dragging and dropping samples from the browser into your project window
How do I install Reason 10?
To install Reason, you need to download it from the official website. After downloading and opening up the installer file on your computer, follow these steps:
Select "Run as administrator"
Select your language
Click on "Install"
Follow the instructions on the screen to complete the installation process. Once Reason is installed, you can start using it right away.
Can I use Reason with other DAWs?
Yes, Reason can be used with other DAWs by exporting tracks in a format that is compatible with those programs. This allows you to work on projects in Reason and then export them for further editing or final production in another DAW.
What type of music can I create with Reason 10?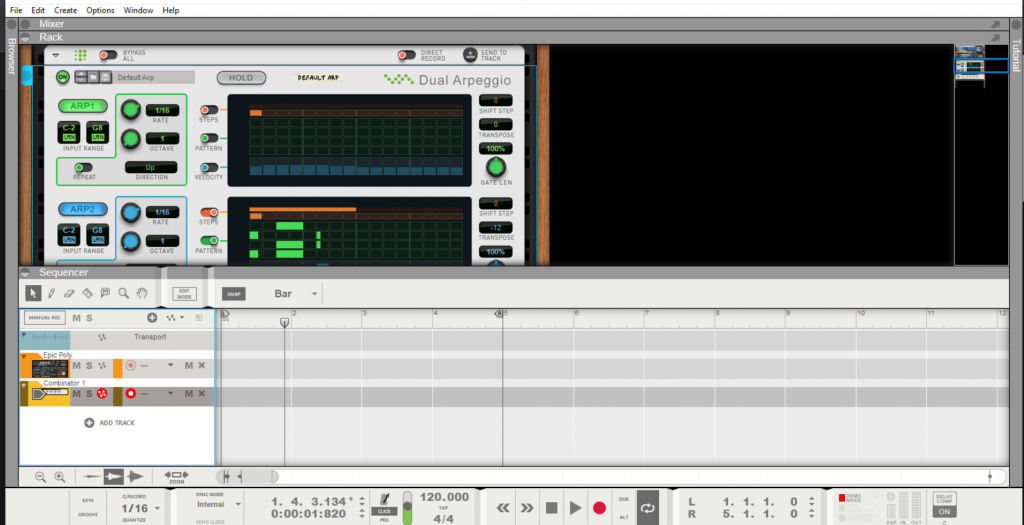 Reason 10 is a versatile program that can be used to create a variety of different types of music. It's especially well-suited for electronic and dance music, but it can also be used to produce rock, pop, and hip-hop tracks.
Is there a reason why I should choose Reason over other music production software?
Reason 10 is a well-rounded program that offers a wide range of features and capabilities. It's easy to learn how to use, yet has enough depth and flexibility to be used by professional producers. The fact that it can be used with other DAWs also makes it a good choice for those who want to have a versatile audio production setup.
Tips for Beginners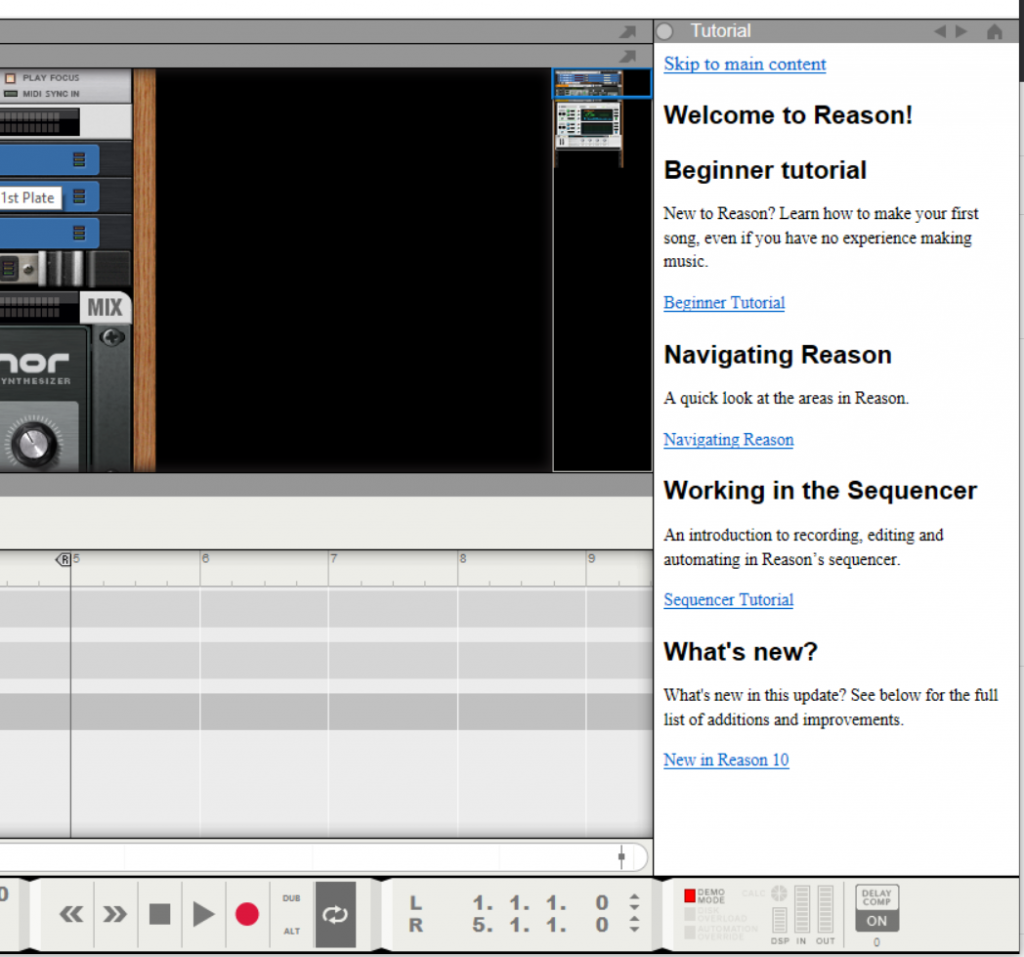 Once you start using Reason, it's important that you take some time to familiarize yourself with all the different features and functions in order to make sure everything sounds just perfect! Here are a few tips for beginners:
Make sure your computer is running at least Windows XP or Mac OS X (Lion) so that Reason can work correctly. If not then there might be issues when trying to record audio from an external device like a microphone or guitar amp into the program itself. You'll also want enough RAM on your PC which means having more than 512 MB worth of memory available at any given time – this will ensure smooth playback during playback sessions without any stuttering sounds coming through! The best way of doing this if possible be upgrading your RAM chips themselves or adding more if needed.
If you're having trouble getting Reason to recognize your audio device (like a microphone), make sure that it's plugged in correctly and the drivers are up-to-date with no errors showing on-screen before trying anything else! You should also try using different USB ports as some may not work well together due to hardware differences between computers; this could impact performance when recording too so always keep an eye out for any issues which might crop up during playback sessions like stuttering sounds coming through while playing backtracks at various speeds etc… If these tips don't help then contact Propellerhead support directly via their website where they'll be able to assist further.
Our experience with Reason 10
Reason 10 is a great music creation tool for beginners and professionals alike. We love how easy it is to use, especially when compared with other DAWs on the market today! It has everything we need from drums sounds all the way up through vocals and instruments like guitars or keyboards – there's nothing else out there that comes close in terms of versatility!
We have been using Reason since version two, which came out back in 2007 and still continues its legacy as one of our favorite programs ever released by Propellerhead Software AB (Sweden). The interface may seem intimidating at first but once you get into creating music with this software it becomes second nature; we've never had any issues whatsoever while working within reason-based projects over the years.
Overall
Reason 10 is an excellent program with tons of features and capabilities for musicians of all levels. If you're looking for a powerful DAW that can do it all, Reason is definitely the way to go!